Denise Taylor has been a construction professional since 1980 with experience as an estimator, project manager, office manager and controller. She directs and supervises the work of project administration to establish operational priorities and build relationships with Owners, Architects, and Subcontractors.
Controller Jihae Flores masters the eagle pose during her regular yoga workouts. Jihae lives in Allen.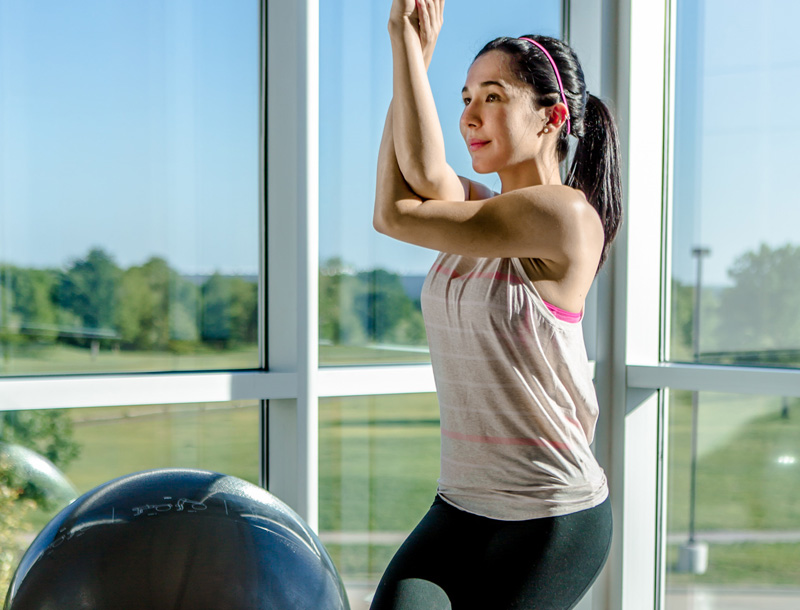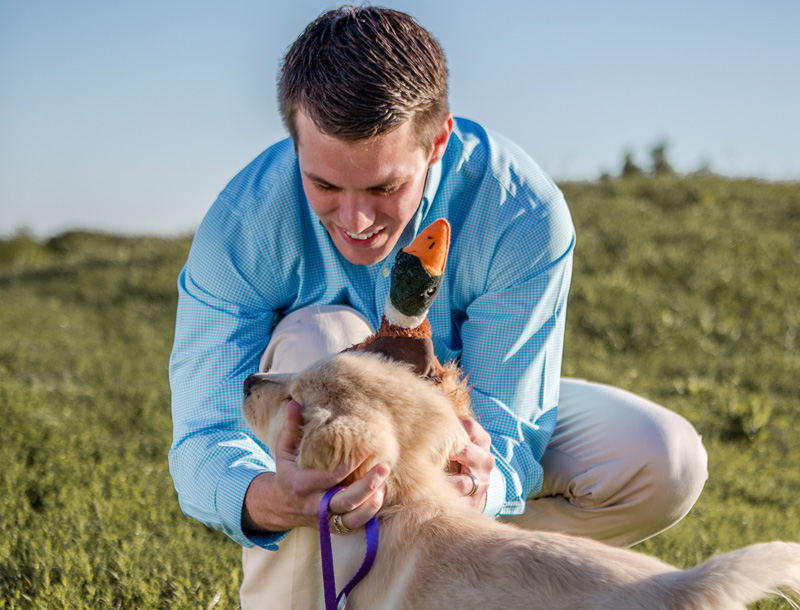 McKinney resident Landon Kids enjoys some one-on-one time with his puppy, Lyla. Landon is a Senior Project Manager with Pogue.
Taking in his daughter's game is superintendent JD McRae. JD, who lives in Lucas, was the project supervisor in charge of building McKinney High School.